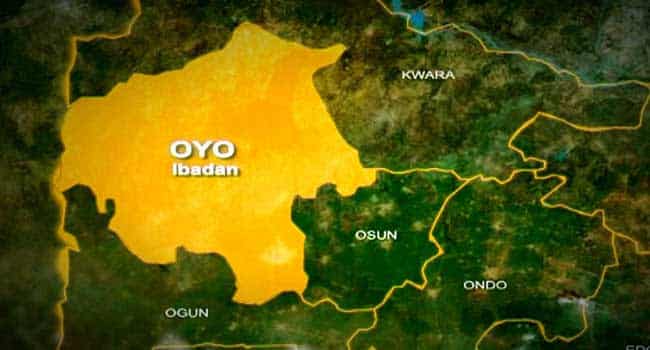 Residents of Adeosun/Idi Orogbo community in Apete area of Ido Local Government of Oyo State, have been left in shock after the remains of one of the landlords in the community was found four years after he went missing.
The deceased who was known as John Aderemi Abiola, was found on the bed in his room on Sunday after he was last seen in December 2018, Vanguard reports.
Sources told the publication that the deceased was based in Port Harcourt with his family before moving to Ibadan.
He had reportedly stayed in different areas before building a house in Adeosun community.
The deceased had earlier informed members of the community that he was going to Port Harcourt and be back for the Eid-el-Kabir ceremony in 2018.
They never heard from him again and everyone thought he had decided to stay back in Port Harcourt.
However, when the owner of the piece of land beside Abiola's house moved in about two years ago after the completion of the construction he was said to have decided to find means of getting access to Abiola's house due to bushes in the compound which had led to the invasion of his residence by snakes.
The complaint was said to have made the community approach Apete police station, where they were given the nod to do the necessary things.
The community, it was gathered, decided on Sunday to hire labourers to clear the bush.
The labourers were said to have first noticed Abiola's Volkswagen Golf car with registration number AKD 769 DC which had been covered by the bush before the clearing.
When one of the landlords decided to check the deceased room out of curiosity, he found Abiola's remains on the bed that forced him to raise the alarm to attract the attention of other residents.
Abiola's boxers, he said, was seen around his waist while the top he wore had been eaten by his rotten flesh.
He said that Abiola's phones, a laptop, a TV, and his wardrobe, among other items in the room, were also found in the room.
This article was originally published on Naija News