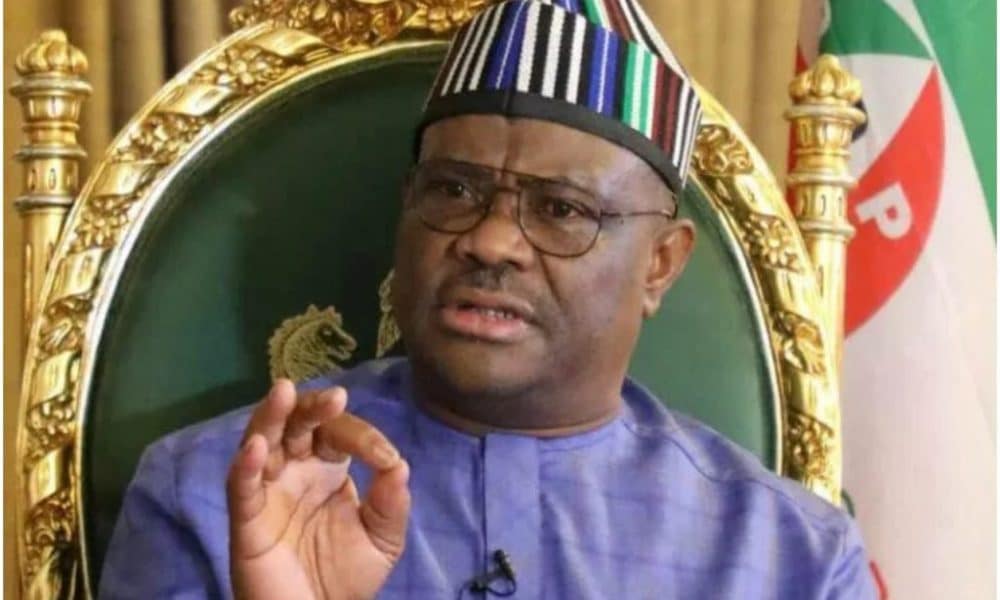 The Rivers State Governor, Nyesom Wike on Friday refused to react to the outcome of the Peoples Democratic Party (PDP) National Working Committee (NWC) meeting.
The National Chairman of the party, Iyorchia Ayu despite a call for his resignation from office, during the meeting, insisted on staying in office.
Naija News learnt that the development saw the Southern NWC members of the party stage a walkout on Ayu during the meeting.
Governor Wike, however, to the surprise of his supporters on Friday failed to react to Ayu's stand at the meeting.
The Rivers State Governor didn't react while commissioning the Community Secondary School at Degema Local Government Area on Friday.
Wike while speaking at the event said he has been busy this week showing people what Rivers Government have been doing in the education sector.
He noted that he had to show people that his administration was not just commissioning roads, but also concerned about education.
According to Wike, he would show the people what he has done in the health sector after commissioning projects in the education sector.
Wike further stated that no sector is more important than the other as he is expected to touch all sectors.
The Rivers State Governor said the state government is trying to do more roads because road attracts development.
He said, "If there are no roads, people will not go and build houses, will not invest."
This article was originally published on Naija News