The coffin carrying the remains of Queen Elizabeth II on Sunday departed Balmoral Castle where the monarch died on Thursday at the age of 96.
As seen from pictures on social media, scores of mourners were sighted lined up on the streets as the hearse made a 180-mile (290 kilometre) journey to Holyroodhouse Palace in Edinburgh, the monarch's official Scottish residence.
The hearse was followed by a Bentley carrying the queen's only daughter, Princess Anne.
Naija News understands the coffin which has arrived in Edinburgh will be there for two days before it will be flown to London on Tuesday ahead of the funeral.
It is understood that the coffin will be flown by Royal Air Force jet to Northolt airfield near London, and driven to Buckingham Palace. Then, on Wednesday, it will be moved to Westminster Hall to lie in state.
See some of the photos.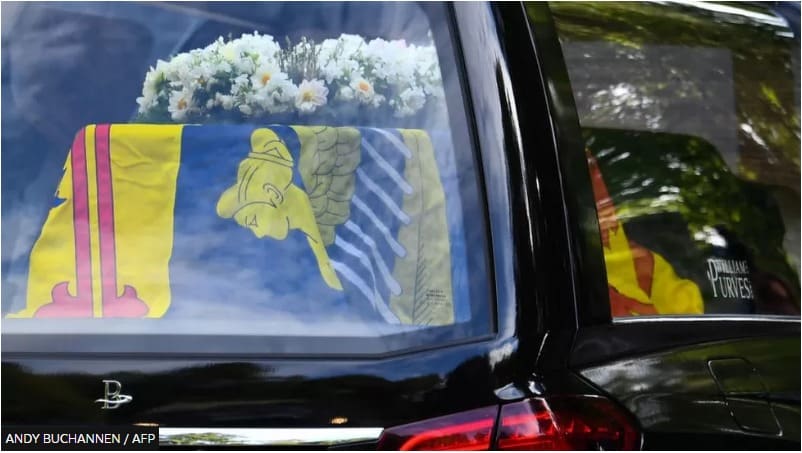 Charles III Becomes King Of The United Kingdom
At age 73, Charles III on Saturday, September 10, 2022, took an oath to officially become the King of the United Kingdom.
Naija News reports that an elaborate ceremony was held at St James' Palace, London as Charles assumed the royal position following the demise of his mother, Queen Elizabeth II.
Recall that Britain's long-reigned monarch passed away on Thursday, September 8, 2022.
The Accession Council immediately declared Charles the next king of England.
This article was originally published on Naija News