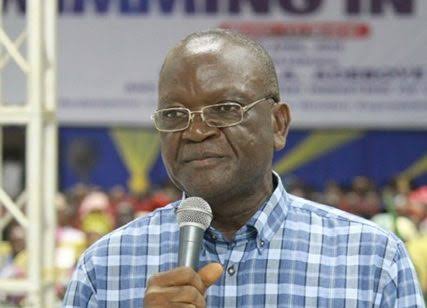 The Benue State Governor, Samuel Ortom on Monday disclosed that the camp of the Rivers State Governor, Nyesom Wike is open to reconciliation.
Ortom stated this amidst the lingering crisis in the Peoples Democratic Party (PDP).
The PDP Governor who is an ally of Wike in a statement released through his spokesman, Nathaniel Ikyu said all is not well with the party.
The main opposition party is still battling with the internal crisis with the 2023 campaign season in view.
Ortom condemned the party leaders for acting too late on the issue between the presidential candidate of the party, Atiku Abubakar and Governor Wike.
According to Ortom, the issue in the party remains unresolved because the leadership failed to apply the existing internal conflict resolution mechanism.
He noted that the continued stay of the party's National Chairman, Iyorchia Ayu has created camps within the party.
Ortom blamed the lingering crisis in the opposition party on what he called the dithering of the leadership.
He further stated that the leadership of the party waited for the crisis to escalate before taking steps to resolve it.
The Benue State Governor said the party ought to have deployed its internal conflict resolution mechanism before the crisis degenerated.
He said, "There are certain internal mechanisms that should apply to conflict resolution within the party.
"Some of these instruments should have been deployed long ago."
Ortom called for discussion between the former vice president and the camp of the Rivers State Governor ahead of the 2023 general elections.
He added, "Discussions are going at different levels away from the public eye, to ensure unity and oneness of purpose in the PDP, with eyes on 2023.
"I am very interested in ensuring that we discuss. I want us to have a win-win situation so that people will feel they have been carried along."
Ortom noted that the party would come out united to defeat the All Progressives Congress (APC) in the 2023 election.
This article was originally published on Naija News