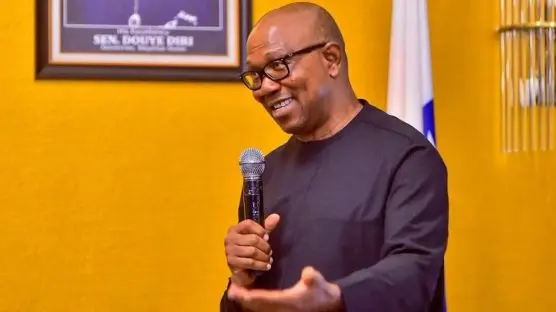 Labour Party, LP, presidential candidate, Peter Obi has said that it would be disappointing and damaging to Nigeria if his party fails to win the presidential election.
Speaking at a retreat organized by the party in Abuja on Monday, the former governor of Anambra state said that he has being taking notes of the needs of Nigerians so he will not have any excuses to make when he takes over power.
He stated that it would be truly disappointing if the LP loses the election despite the support from labour unions.
He said, "It will be one of the most disappointing and great damage to Nigeria's existence if Labour goes through this effort and support somebody to lead this country and it fails, God forbid.
"So for me, I want to listen, I want to take note. That note is more important to me than anything, I don't want to tell you people any idea, I want to listen to you, my job is to listen so that you don't go out there giving them excuses."
Speaking further, Obi said that he has chosen to be different from other leaders by deciding to listen to what people want so that when he gets into power he puts them into effect.
He said: "ASUU is on strike for seven months, you might not know that the issue they are striking for is since 2009, it is not today and they have actually gone on so many strikes about this issue.
"From 2010 they have been striking about the same issue while I was governor and if I could remember what they were demanding was about 1.3 trillion naira, you mean Nigeria could not pay that over the past 12 years?"
This article was originally published on Naija News