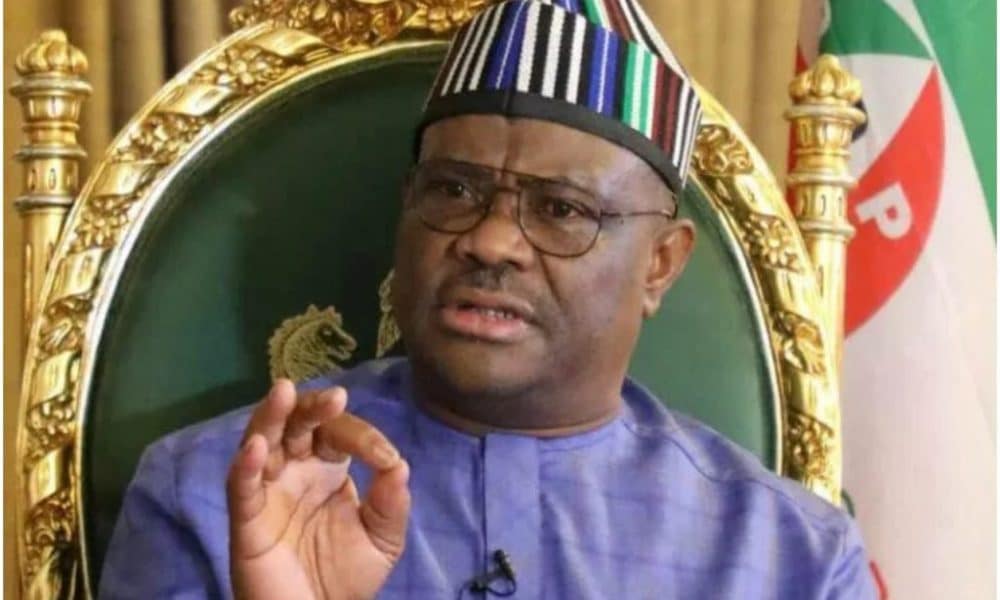 The Governor of Rivers State, Nyesom Wike keeps the leaders of the Peoples Democratic Party (PDP) in the dark over his plan to unseat the National Chairman of the party, Iyorchia Ayu.
Governor Wike has refused to reveal his agenda after the National Executive Council (NEC) of the party pass a vote of confidence on Ayu.
The NEC members during the meeting held last week failed to raise the discussion on removing Ayu as the party's national chairman.
Ayu after the meeting met with the new chairman of the party's Board of Trustees (BoT), Adolphus Wabara to help reach out to Governor Wike over his grievances.
The National Chairman of the party pleaded with the aggrieved members to shed their differences and join hands to work for the victory of the party.
He noted that the National Working Committee (NWC) would send delegates to meet with Governor Wike at his residence in Port Harcourt.
However, the camp of Governor Wike has refused to indicate when it would be available to receive the delegates from the party leadership.
A source in the camp of Governor Wike that spoke with Vanguard said, "As we speak, no date has been fixed for the meeting. A number of our people have travelled for one engagement or another outside the country.
"Besides, our demands are with the other side while we are not opposed to any genuine effort towards peace, we are no longer available to be deceived."
A top member of the party while speaking on the expected meeting said they are willing to meet with Governor Wike.
He further stated that they are waiting for a date and they hope it would happen this week.
This article was originally published on Naija News