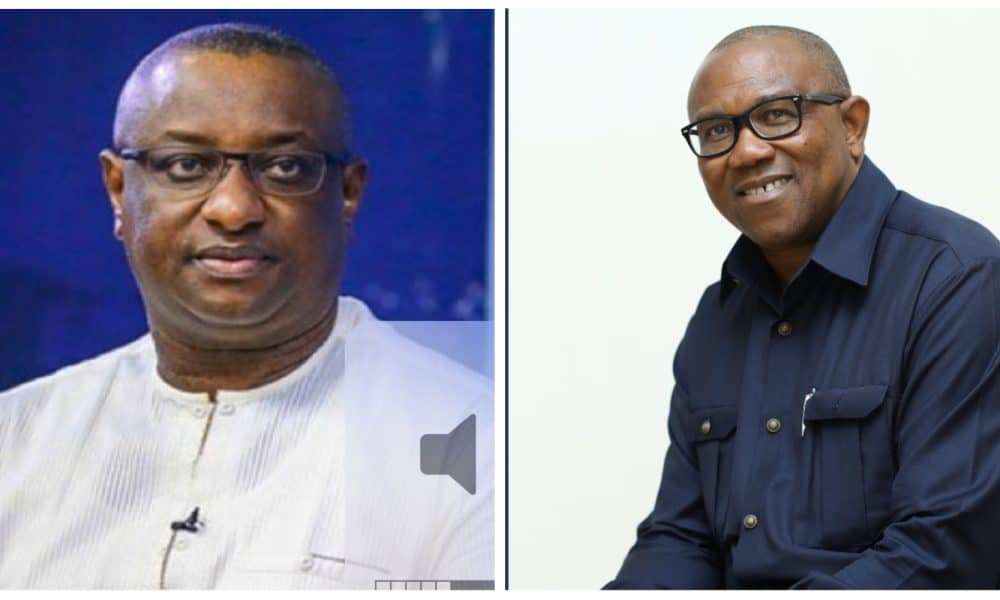 The Minister of State for Labour and Employment, Festus Keyamo, has responded to Labour Party (LP), over a call on National Service Chiefs to place him on the security watch list.
Naija News earlier reported that LP's demand was a response to Keyamo's allegation that the party's presidential candidate, Peter Obi, was planning to fake an assassination attempt and hire some supporters dressed in the APC caps and T-shirts to attack his party offices.
The spokesman of the APC Presidential Campaign Council also accused Obi of circulating a hate-filled video online to soil Tinubu's name stating that the former Governor of Anambra State deliberately concocted the message and circulated the offensive video himself as a campaign strategy.
Obi Wants To Cause Religious And Tribal Crises
Keyamo in a statement made available to Naija News on Tuesday night said Peter Obi and his demented supporters should be on the terror watch list for circulating a dangerous video with fake messages.
Keyamo noted that Obi at the time of this report is yet to withdraw his accusation or apologise to the APC flagbearer, Bola Tinubu.
According to Keyamo, Peter Obi is attempting to cause religious and tribal crises in the country, hence calling on security agencies to investigate him.
The minister added that he is prepared as a witness to prove his case against the LP candidate if invited.
The statement reads: "I also call on the Security Agencies in Nigeria to place Mr. Peter Obi and some of his demented supporters on the terror watch lists for circulating an incendiary video with a fake message by one of his supporters called Powell Glad Legbe (on his Facebook page) calling on Yorubas not to vote for Peter Obi. Mr. Peter Obi then wrongly and wickedly attributed that quote to an amorphous 'Tinubu group'. Up till now he has not withdrawn his accusation nor has he apologised to our candidate Asiwaju Bola Ahmed Tinubu."
"It is obvious Mr. Peter Obi wants to cause religious and tribal crises in the country and for this I call on the security agencies to place Mr. Peter Obi on security watch or invite him for thorough investigation. If necessary, I am prepared to be invited too as a witness to prove my case against him."
This article was originally published on Naija News