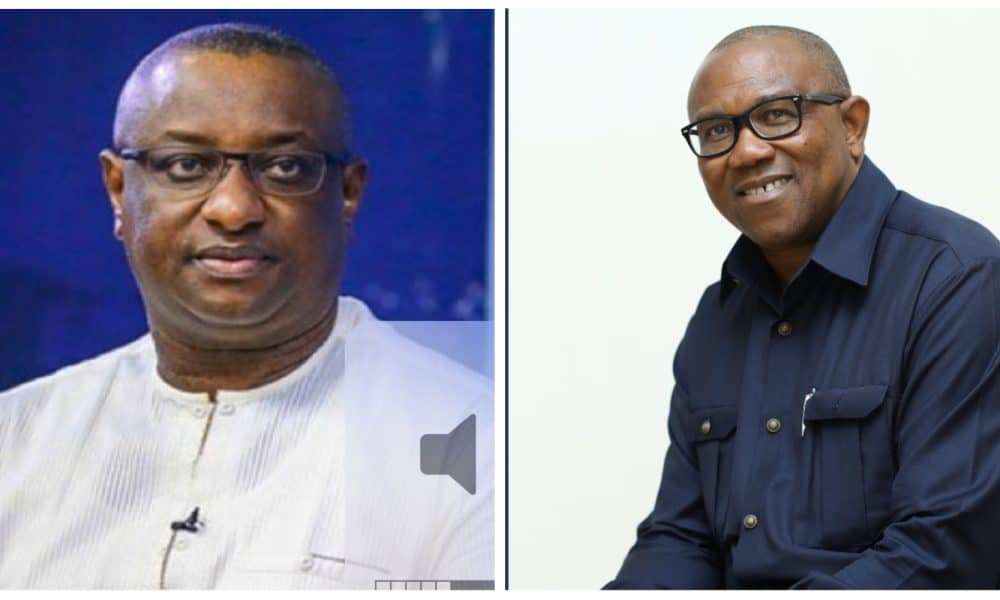 A retired American mental health counselor, Dr. Jeffrey Guterman has slammed the spokesman for the All Progressive Congress (APC) presidential campaign council, Festus Keyamo on Twitter over the Labour Party, (LP) presidential candidate, Peter Obi.
This comes after Guterman on Tuesday reacted to Keyamo's tweet on a viral video of Peter Obi having one of his aides read out an alleged WhatsAPP broadcast against his presidency.
"Shame on you Festus Keyamo" Guterman wrote.
Keyamo in response asked Guterman to stay away from Nigerian Politics.
"Mr.man @JeffreyGuterman, as a hired online Mercenary without a Nigerian Permanent Voter's Card (PVC) may i suggest you stay away from our local politics?
I am under restraint from professional bodies to which i belong, hence, i have not descended on you with the worst expletives"
Guterman fired back, calling the APC campaign spokesman, a "Mr Mugu"
Mugu is a term used in pidgin English to describe someone as unwise.
Unrelenting, Keyamo on Wednesday quoted a recent tweet of Guterman asking for financial help and said that ''My friend #jeffrey Guterman, you should have said this from the outset that you needed financial help, hence your interest in our internal affairs to attract some patronage from supporters here.
"I am sorry to her about your financial needs and i wish you well. Goodluck"
Guterman, while responding to Keyamo's tweet, said that "I am not your friend, Mr. Mugu #fkeyamo.
"Please, continue replying to my tweets. You are helping me immensely with my financial problems by allowing me to live rent free in your empty head."
This article was originally published on Naija News