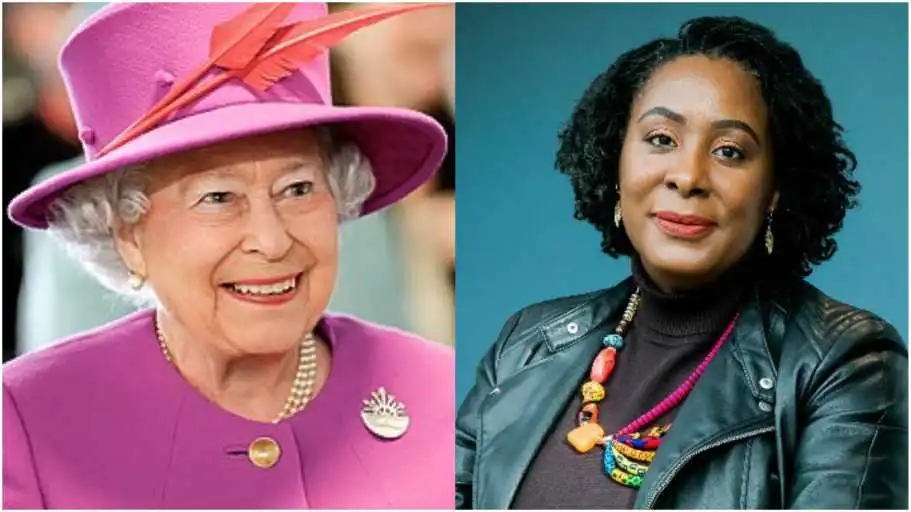 Nigerian-born American Professor of Second Language Acquisition, Uju Anya, has said that her life has been threatened after the controversial tweet she made on the late Queen Elizabeth of England.
Naija News recalls that Anya had taken to Twitter to wish the Queen an excruciating death.
She wrote, "I heard the chief monarch of a thieving raping genocidal empire is finally dying. May her pain be excruciating."
The comment had been trailed with a lot of backlash, with some individuals insisting that it was disrespectful and insensitive.
Speaking in an interview with Punch, Anya noted that some persons were impersonating her and had linked her to the proscribed Indigenous People of Biafra, IPOB.
Speaking on the Tweet which had generated a lot of comeback, she said that it had been deleted for violating 'Twitter rules' and her account also been 'logged off' of the micro-blogging site for the same reason.
She said, "I feel like my life is in danger. I don't feel safe anymore because of these lies being peddled around against me. I left Facebook four years ago. I don't have a Facebook account. People are putting out fake statements, saying I am a member and financier of IPOB or Independent Biafra or any political candidate like that, and they are using a fake Facebook account that bears my name. It is a lie. There is nothing like that.
"Some online blogs have been peddling fake rumours about me. I have not issued any statement since Thursday."
She explained that people were trying to put her in harm's way by linking her to IPOB. She warned that any account on Facebook with her name is not hers.
Anya stated that they have begun to use her for political movement and messages that she does not align with which is damaging her and her safety.
"This is going to be a huge problem for me. What if the Nigerian government considers me a terrorist and wants to arrest me? They are putting my life in danger," She said.
This article was originally published on Naija News