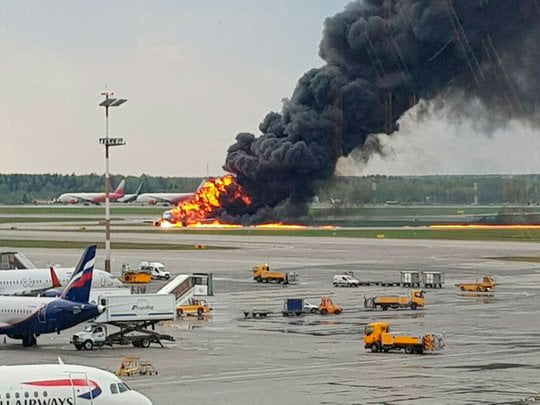 A Florida Institute of Technology student, Alfa Ekele, has been identified as the person who was killed In a plane accident in Orlando Executive Airport earlier this month.
Wind gusts of 60 mph had reportedly flipped the twin-engine plane he was on which led made the plane crash and subsequently led to his death.
The U.S. Aviation Administration confirmed Ekele and one person were inside the twin-engine Diamond DA42 Twin Star when it flipped over.
Speaking on how the accident occurred, the airport spokesperson said the plane was waiting to takeoff on a taxiway while the weather was unfavourable when the accident happened.
The deceased was studying for a master's degree in administration of applied aviation safety at the university's College of Aeronautics. The incident was not related to Ekele's work at the school in Melbourne, university officials confirmed.
A friend to the deceased, Maureen Namukasa who is a doctoral student in aviation sciences said Alfa was warm hearted fellow who was dear to so many people.
She said, "Alfa was dear to many, and anyone who knew him was impacted by his faith and pursuit of God, genuine love for his family, contagious smile, generosity and impeccable work ethic.
"He was a passionate pilot who excelled in all his classes and was on the path to working in civil aviation''
The deceased was survived by Precious Ekele, and two children.
This article was originally published on Naija News