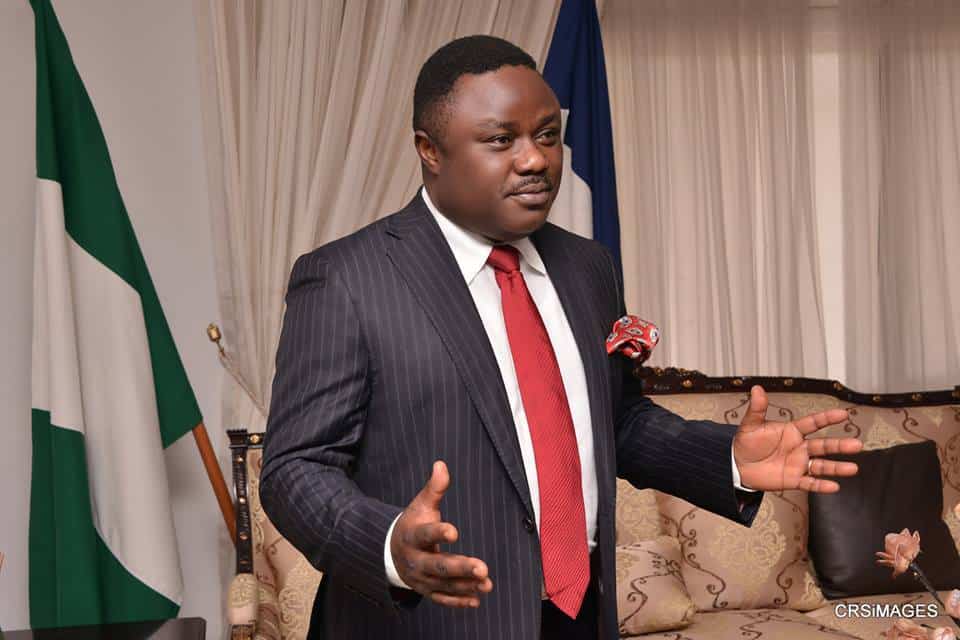 Governor Ben Ayade has again locked over hundreds of civil servants out of the Cross River State Secretariat for coming to work late.
It was learned that governor Ayade arrived at his office on Thursday morning only to find out that many of the civil servants have not reported for work.
Workers locked out of their officers are those of the Cross River Geographic Information Agency, an agency under the Ministry of Lands.
Some of the stranded workers who parked their cars along the road were seen hanging around the locked gate, while others were seen going home.
It was gathered that the workers claimed the reason for their lateness to work was due to low morale.
Naija News had reported that the governor had on Wednesday locked the workers out of the secretariat after arriving late to their offices.
Ayade had ordered the Chief Security Officer (CSO) to lock the entrance to the government house building situated in Calabar, the state capital.
The governor had arrived at the office before 8: 00 am but was shocked with the number of staff yet to resume duty for the day.
As of 10:45 am, a hundred of the civil servants were stranded at the gate pleading while some were reportedly leaving the building.
Confirming the development on Wednesday, the governor's media aide, Christian Ita, had said Ayade had always frowned upon indiscipline and rewarded those committed to their responsibilities.
"The normal resumption time is 8:00 a.m., and if a governor can be in the office at that time, why can't others be around? The governor has always shown reward and sanction to workers; he doesn't hesitate to sanction when you err and also reward you when you are committed to duty," he had said.
This article was originally published on Naija News