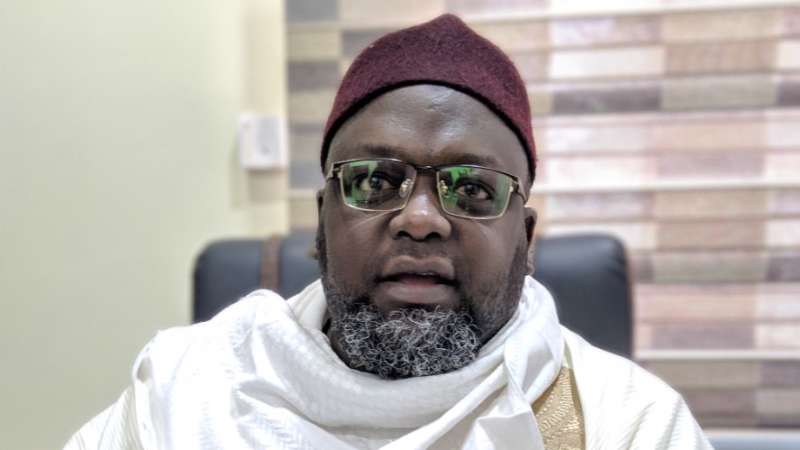 The federal government has said the arrest of bandit terrorists' negotiator, Tukur Mamu will not hinder efforts to release victims of Kaduna train attack.
The Minister of Police Affairs, Mohammed Maigari Dingiyadi, made this known after President Muhammadu Buhari-led National Security Council meeting on Thursday.
It would be recalled that embattled bandits' negotiator was arrested on Wednesday, September 7, 2022, in Egypt and brought back to Nigeria where he was arrested by the DSS.
The minister assured that there are other negotiators involved with the kidnappers, hence no cause for alarm.
Out of the 60 passengers who were abducted during the train attack, twenty-three of the victims are still in captivity 186 days after their abduction.
Most of the freed passengers paid N100 million ransom allegedly facilitated by Mamu.
Gumi Slams DSS, Buhari's Gov't Over Mamu's Arrest
Renowned Muslim cleric, Sheikh Abubakar Ahmad Gumi recently slammed President Muhammadu Buhari's government and the DSS for arresting his aide, Mamu.
The controversial cleric while delivering a sermon at the Sultan Bello Mosque on Saturday, said he had hoped that the incumbent government will finish their tenure successfully in the next few months.
Sheikh Gumi said Mamu's arrest by the secret police is unfair and that he should be released or immediately taken to court, stating that keeping and intimidating him is also an act of terrorism by the security agency.
Speaking further, the cleric said the law provided that anybody arrested over an alleged crime should be taken to court within 24 hours.
This article was originally published on Naija News