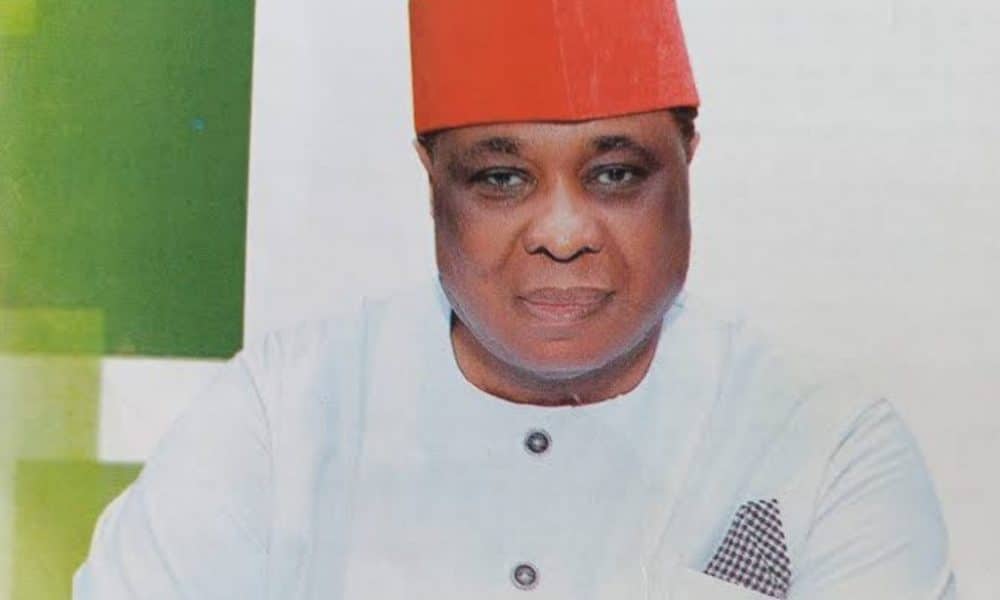 A chieftain of the Peoples Democratic Party (PDP), Dr. Nwachukwu Anakwenze, has condemned the internal crisis rocking the party which began after the conclusion of the presidential primaries.
Naija News reports that the PDP has being in disarray after the primaries which produced former vice president Atiku Abubakar as the presidential candidate.
However, Atiku's victory did not sit well with Rivers state governor Nyesom Wike and his supporters as they insisted that there were some Irregularities which favored Atiku.
To balance the scale and return peace to the party, Wike's group insisted on the removal of the party's national chairman, Senator Iyiorcha Ayu.
They argued that a northerner is the presidential candidate, National Chairman and also the Chairman PDP Governors Forum is from the zone.
Meanwhile, the party's National Executive Council, NEC, has passed a vote of confidence on Ayu to continue in office as the National Chairman.
Speaking on the ongoing crisis in the party, Anakwenze, who was a former presidential aspirant, urged the individuals involved to sheath their sword and find a common ground to enable them focus on the upcoming presidential election in the country.
Sharing his thoughts on the lingering feud via a statement by the Director General of Nwachukwu Anakwenze Campaign Organization, Comrade Eric Oluwole, the PDP chieftain appealed to high-ranking stakeholders and elders across the country to come together urgently to resolve the crisis and reshape the party.
He emphasized the need for unity and focus before the presidential campaign kicks off in a few weeks time.
He said "A united PDP will be in the overall interest of the party and our dear Motherland Nigeria which is in dire need of a rescue operation from the worsening chaos and confusion, as typified by the horrors being daily and hourly witnessed by our people across the country in killings by bandits; kidnappings for ransom; instigated bloody intra and inter communal clashes; insurgency, unprecedented insecurity; falling Naira with its attendant ugly consequences on the crumbling economy; mass hunger, poverty, despondency and destitution; unacceptable high unemployment rate among youths, school leavers and university graduates; and crashing education system which is aggravated by endless strikes by University teachers and other staff over poor funding; among other frightening socioeconomic crises of an unimaginable magnitude"
This article was originally published on Naija News