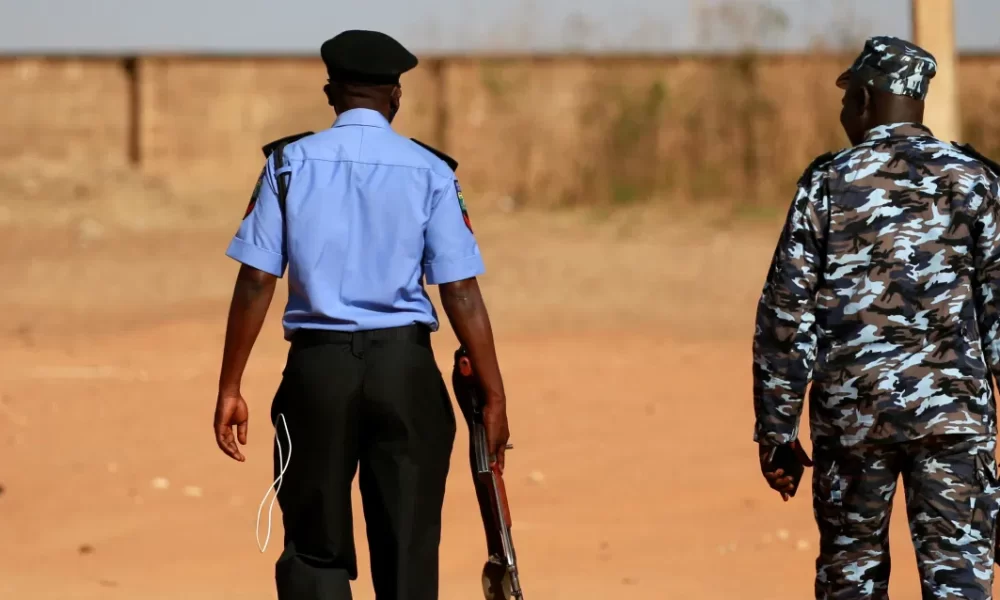 The Katsina State Command of the Nigeria Police Force confirmed in a statement that it neutralized scores of terrorists in a fierce gun battle on Wednesday, September 14, 2022.
Naija News learnt that the terrorists brought unrest to residents of Sabuwa Local Government Area of the state yesterday when they blocked the Sabuwa-Mararabar Yakawada road in an attempt to rob and kidnap people plying the route.
A tactical team of the police command responded to the development and engaged the hoodlums numbering over 30 in a fierce gun duel.
Confirming the incident, the Katsina Police Spokesman, SP Gambo Isah, said the assailants came riding on motorcycles, armed with AK-47 rifles.
He said they were about to carry out the evil attack when the command received a distress call at around 2:45 pm on Wednesday.
According to him, on receipt of the distress call, the Divisional Police Officer of Sabuwa LGA immediately led its tactical unit to the area where they engaged the hoodlums in a fierce gun duel.
Many of the terrorists according to Isah, were feared killed and a few escaped the scene with gunshot wounds.
One AK-47 and four operational vehicles used by the terrorists were also recovered from the scene of the attack, Naija News understands.
Further investigation is ongoing, SP Gambo told journalists.
There Won't Be Need For Security To Travel On Train To Kaduna – El-Rufai
Kaduna State Governor, Mallam Nasir El-rufai has said that people would not need to be provided with security to travel on the train to the state any longer if the current clamp down on terrorists is sustained.
Naija News reports that the governor made the statement on Wednesday, September 14, while declaring open the 4th edition of the Kaduna Book and Art Festival.
At the event, El-Rufai commended the efforts of security agencies for mounting a sustained offensive attack against terrorists, bandits, kidnappers and other criminal groups in the state.
He said: "In the last six weeks there has been improved offensive operation against criminals and we are confident if it is sustained, people can drive comfortably without any security or take the train to Kaduna."
According to the governor, he is hopeful of making Kaduna a state where everyone feels safe, with no special provision for indigene, tribe or religion.
El-Rufai said that was his vision for the state and that what was important to him is common humanity, such that everyone who chooses to live, work and pay tax is indigenous to Kaduna.
This article was originally published on Naija News