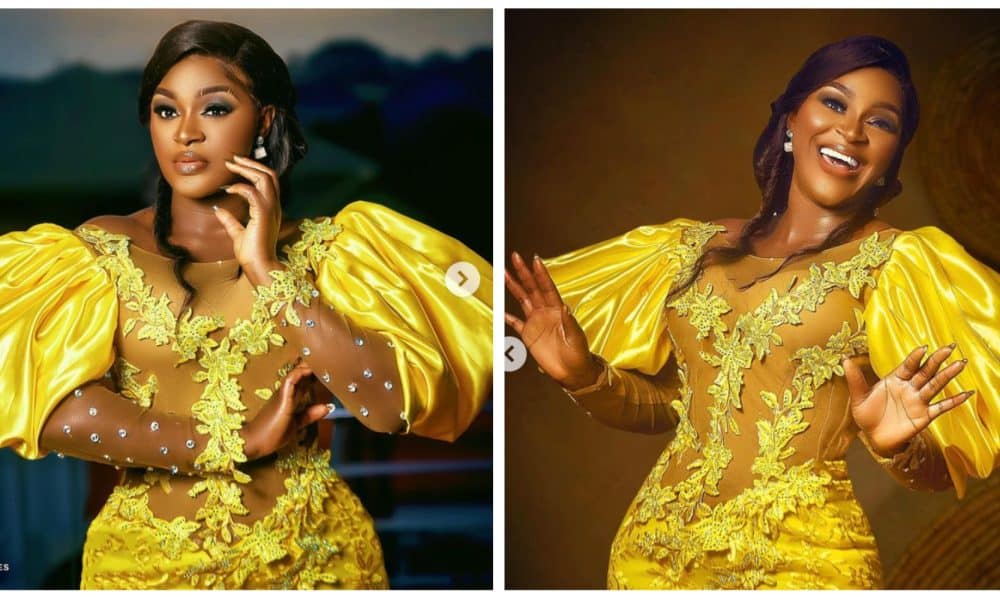 Nollywood actress, Chacha Eke has opened up on destroying household properties and equipment because of her mental illness.
Naija News reports that the actress, in a video shared on her Instagram page, reacted to the viral video of a young boy who damaged his mother's house and properties in a fit of rage.
The mother of the 15-year-old boy who spoke after the video went viral said her son had a mental health crisis which made him destroy their property.
Reacting to the video, Chacha said she recognises herself in the boy because she has done similar things which the boy did.
According to the mother of four, she has destroyed properties and damaged many items when she's having a mental health crisis.
In her words: "I have watched the viral video of the 12-year-old boy who literally wrecked his mum's house because she seized his phone. Here I am making this video, hoping that somehow this video will get to the mother of the boy.
"Contrary to the popular opinion in the comment section of the video, all I have to tell you is that your son is sick. He is mentally unstable. He has a mental imbalance. I know this because I recognize myself in your son through his actions. I have wrecked household properties, equipment, damaged all sorts, different times; material and immaterial".
ChaCha's Mental Illness
In 2020, Chacha opened up about battling a mental illness after announcing she was leaving her marriage and hinted at being abused by her husband, Austin Faani.
She later denied being abused by her husband and said she was suffering from bipolar disorder and it gets worse when she's pregnant.
Also in June this year, the actress announced again that she was leaving her husband to preserve her life.
This article was originally published on Naija News