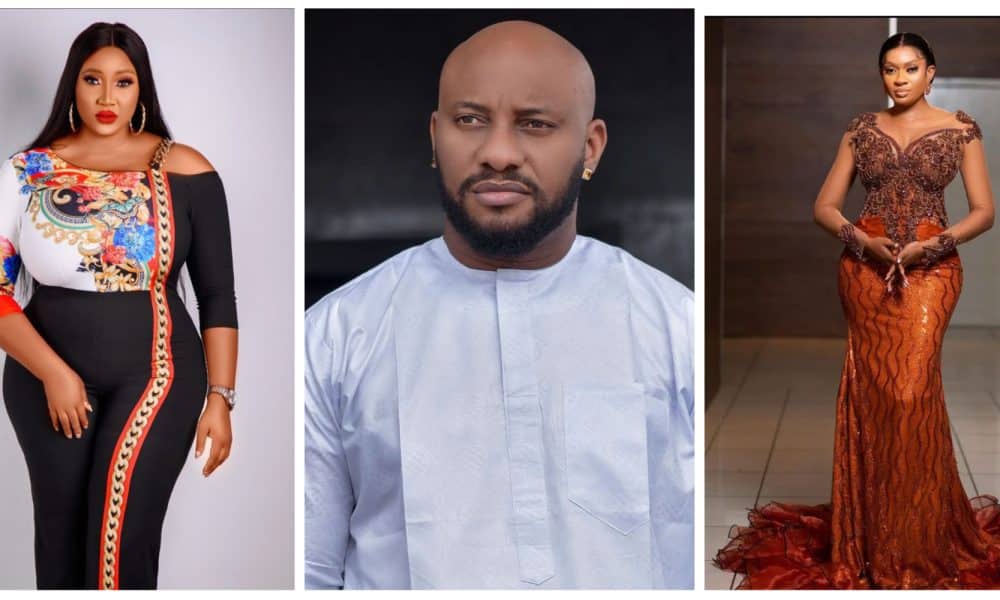 Nollywood actress cum second wife to Yul Edochie has been dragged online after attempting to make public peace with her rival, May.
It is no longer news that Judy and May are at odds as they share the same husband against the wish of the latter.
Naija News reports that a few hours after Yul took to his Instagram page to celebrate May, on her birthday, Judy also put up a social media post for her.
Judy shared adorable photos of May and wrote: "Happy beautiful birthday Queen mayyuledochie. I pray for God's love and protection… Wishing you everything good in life. Enjoy your day."
However, this did not sit well with many Nigerians, as they slammed Judy for chasing clout with the birthday post, especially when they are not on good terms.
jane_chisimdi wrote: "If this is not Gaslighting, please what is it called ?"
endyehiholo wrote: "if u are in good terms with her is okay for u to post it, but if u are not and u re doing it for clouts chasing is not good for you"
prettyeby1 wrote: "Is the audacity for me. Did she tell you she wants your wishes?"
ochangjoy7 wrote: Shey this woman dey ok laidis? Madam hope nothing? U spoil person hope turn back to say happy birthday to her, where is the happiness???"
theshadegroom wrote: "If you are not at peace with May for real………please Judy stop fooling yourself.!! You can't eat your cake and have it"
uniquemhizz wrote: "If you know u wish her well and love her too. Abeh shift from her hubby. Very soon you go turn motivational speaker. All in the name of knife maririA. How will you feel if you're in her position on what you've done to her?????????"
natures_healthyradiance wrote: "The only way you can be friends with May is to divorce Yul…. otherwise you remain rivals."
uniquemhizz wrote: "Haaa Judy u nor dey shame oooo your shame haf died…… see mind. After destroying her home. Makes her feels pain. Dating her husband for years Lata born join. You still mind dey post her? Second hand baggage. Have you nor shame?"
This article was originally published on Naija News