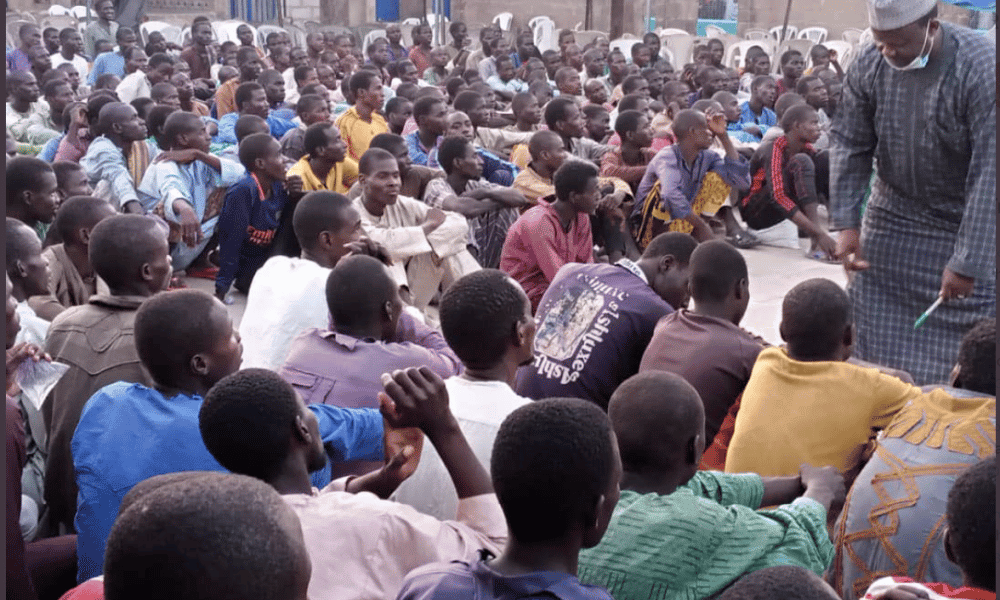 No fewer than two people have lost their lives after a cholera outbreak occurred in a facility in Maiduguri, Borno where ex-Boko Haram fighters are being camped.
Naija News understands that Cholera is an acute diarrhoeal infection caused by ingestion of food or water contaminated with the bacterium Vibrio cholera. Cholera remains a global threat to public health and an indicator of inequity and lack of social development.
Most people infected with cholera do not develop any symptoms, although the bacteria are present in their faeces for 1-10 days after infection and are shed back into the environment, potentially infecting other people.
Speaking with reporters on Saturday, the state Commissioner for Women Affairs and Social Development, Zuwaira Gambo, denied reports that the camp has recorded several deaths.
The commissioner however stated that contrary to reports, only two persons died had died.
She said, "I don't know where this figure is coming from, but I can assure you that what we have was only two deaths."
Gambo said officials from the state Ministry of Health have moved to the facility to fumigate the premises and evacuate others diagnosed with cholera for proper quarantine.
"Officials from the health ministry have moved in; everyone is on the ground to ensure that the situation is brought under control," she added
This article was originally published on Naija News