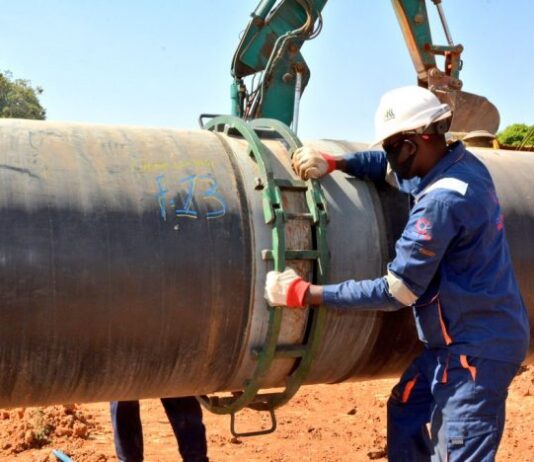 Nigeria is losing at least N32bn daily due to the shutdown of three crude oil export terminals with a combined capacity of 580, 000 barrels per day.
According to The Punch, a total of 200, 000 barrels per day are lost through the Forcados terminal, while 180, 000b/d are lost through the Trans Niger pipeline.
Also, 200, 000b/d are lost through the Brass terminal, putting a total at 580, 000b/d.
The newspaper disclosed that the country suffered a loss of $75.4 million or N32.4bn daily based on the closure of the three oil terminals.
It was learned that Operated by Shell Petroleum Development Company, SPDC, the Forcados crude oil export terminal has been shut down since early August.
The stream is often the single largest export grade was said to have been shut down since December 2021 and it was due to a malfunctioning barge that obstructed a tanker path.
According to the Punch, repairs remain ongoing at the terminal and may be reopened in late September. Also, there have been production shut-ins at the terminal, which would be shipped immediately after the terminal is reopened.
The second terminal, the 180,000-barrel-a-day Trans Niger Pipeline, TNP, one of two that feed the Bonny oil terminal, has stopped transporting oil due to theft since June this year.
Producers of crude oil, which runs through the pipeline, received as little as 5 per cent of crude volumes pumped through the pipeline between October 2021 and February.
The TNP was illegally tapped in about 150 places, the Petroleum and Natural Gas Senior Staff Association of Nigeria, PENGASSAN said in March when the local government checked some of the areas where the theft occurred.
It was said that the Brass terminal has also been shut down since June this year due to illegal bunkering or pipeline tapping, resulting in a low amount of oil reaching the terminal.
According to the National Bureau of Statistics (NBS),Nigeria's output fell to one million barrels a day in August, the lowest quarterly production since 2016, a
This article was originally published on Naija News