Popular relationship coach, Solomon Buchi has advised men to stop investing in women as they tend to disappoint them later on in life.
Naija News recalls that Buchi had earlier revealed that he is suffering from heartbreak and betrayal
He wrote: "I'm going through a heartbreak and some days I wake up fine, some days, I wake up a mess. People don't realise how much they can mess someone up. Betrayal hurts so deeply."
When asked if the tweet meant Arike has left him, he answered in the affirmative.
This is coming months after he went viral for saying that his fiancee is neither the most beautiful nor most intelligent woman but he's choosing her.
Sharing his takes on relationship and marriage, Buchi warned men not to invest in women, especially when they are not married.
He said most of the women who are recipients of these investments end up dumping the men. The ones who marry them make a fuss when they have to contribute in the home.
He urged the men to stop sending women abroad or sponsoring their education while hoping that they would enjoy the fruit of their labor.
He explained that when women begin to earn they become disrespectful and will always opine that they contribute to the home.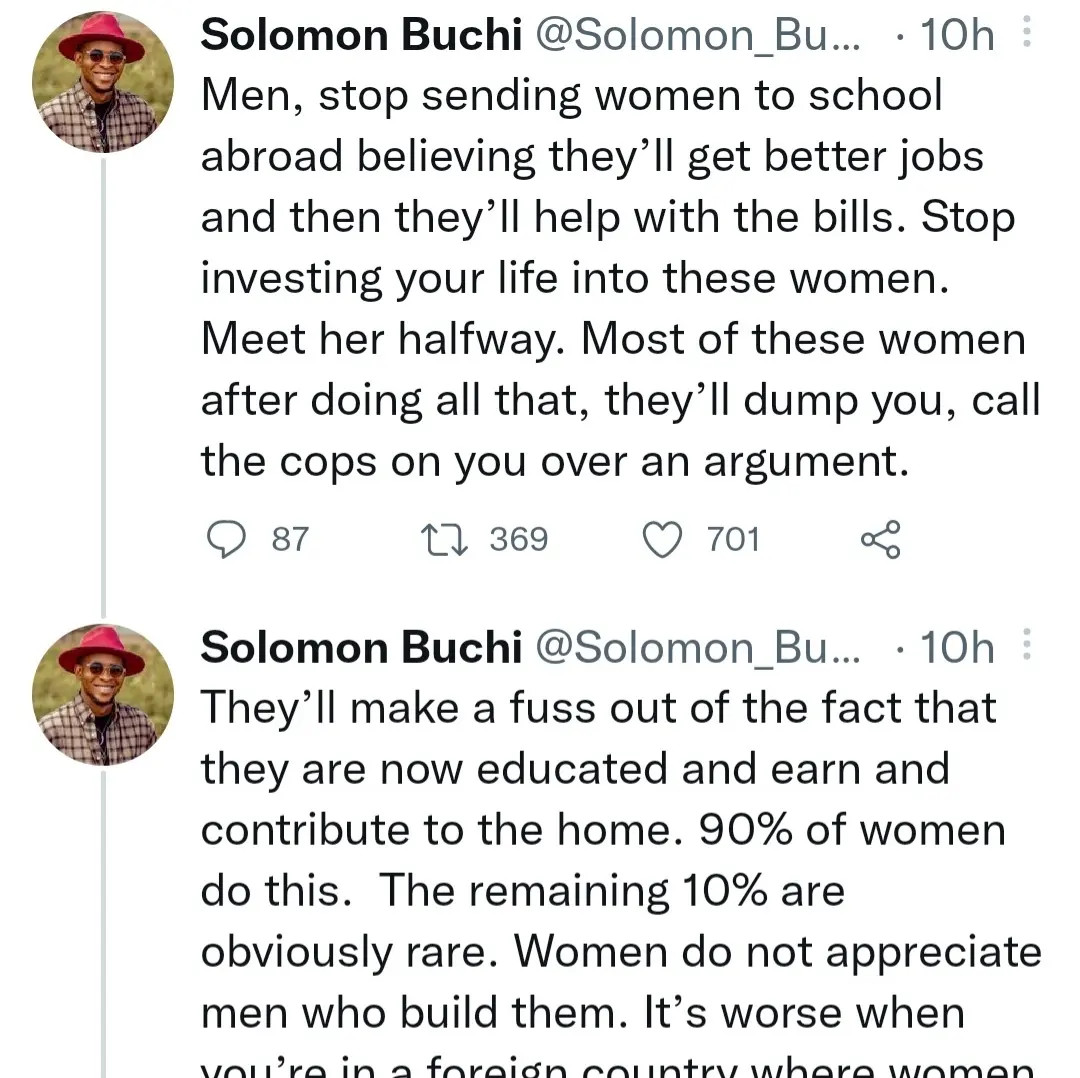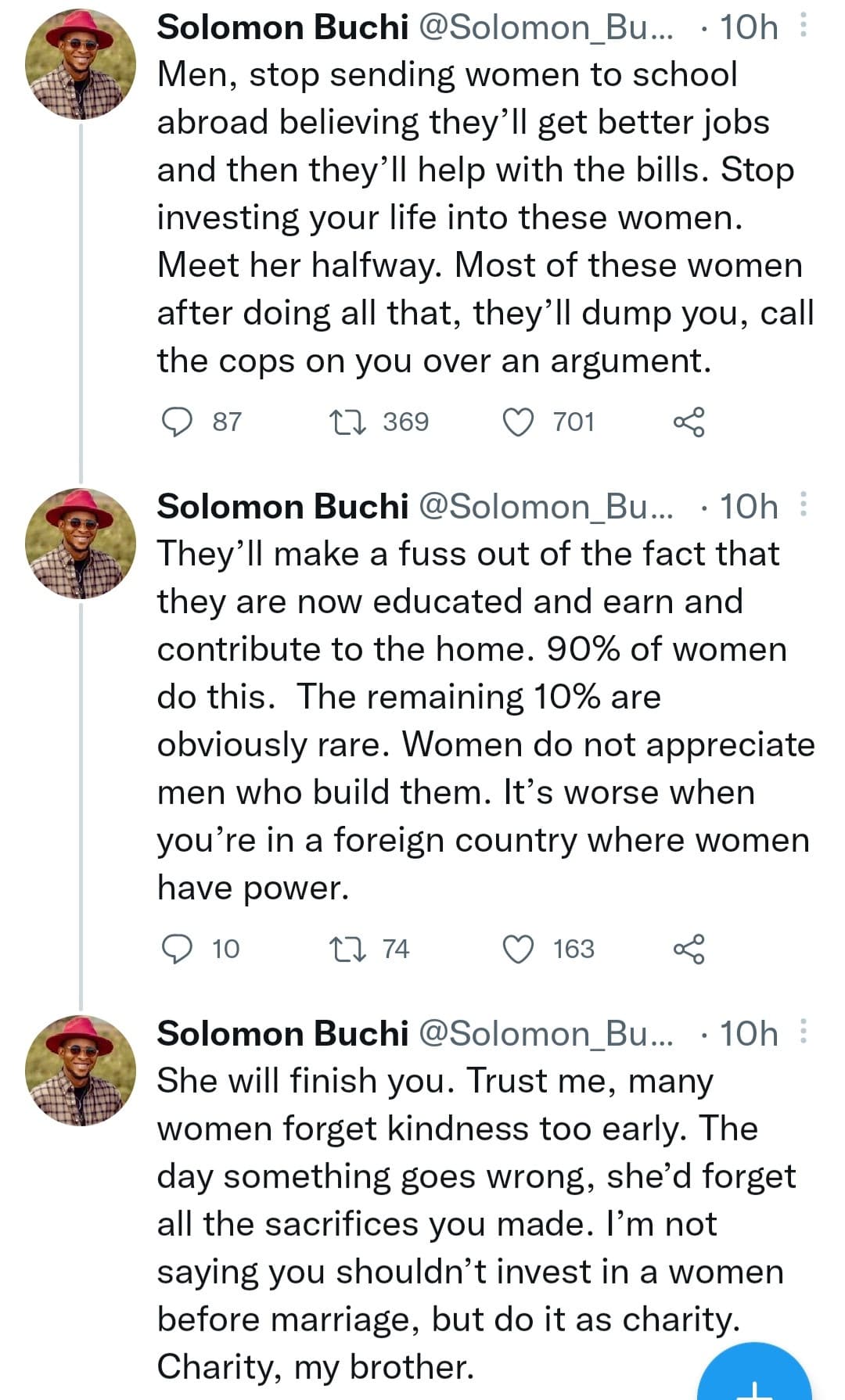 This article was originally published on Naija News