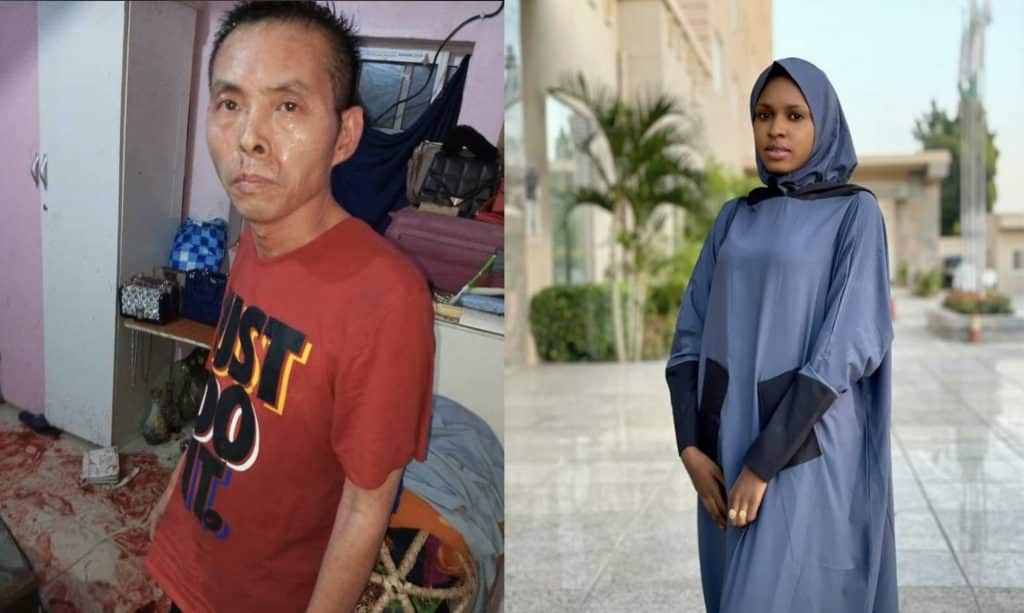 A prominent Islamic scholar, Sheikh Mainu Ibrahim Daurawa has reacted to the killing of a 23-year-old lady, Ummakulsum Buhari Buhari by her Chinese lover.
Naija News had earlier reported that a Chinese man on Friday night killed Ummakulsum also known as Ummita at Janbulo Quarters in Gwale Local Government Area of Kano State.
Daurawa in his reaction noted that Ummakulsum before her death reached out to him about her relationship with the Chinese.
According to Daurawa, Ummakulsum during a call asked for advice on marrying a Chinese man.
The cleric said he told her that not knowing the identity of her lover known as Geng Quanrong before marriage is dangerous.
Daurawa said he gave her five conditions, noting that if she can fulfil them, he would reach out to Ummakulsum's parents to allow her to marry the Chinese man.
He said the conditions included, contacting the Nigerian Immigration Service (NIS) to confirm the authenticity of his entry into Nigeria, where he works and his connections.
The cleric said the appointment of the head of China in Kano State by the Emir of Kano, would make it easier for her to investigate him.
He added that the last condition he gave her was for her to inform the Hisbah Commission of Kano state to teach the Chinese man about Islam as he was said to have converted to Islam.
The Islamic teacher said that Ummakulsum agreed to the conditions, promising to contact him when she is done.
He noted that he agreed to reach out to her parents to allow her to marry if she followed his instruction.
Sheikh Daurawa while speaking with Daily Trust ended his statement, saying Islam does not prohibit Muslims from marrying someone from a different race as long as they fulfil the religion's marriage rules.
This article was originally published on Naija News