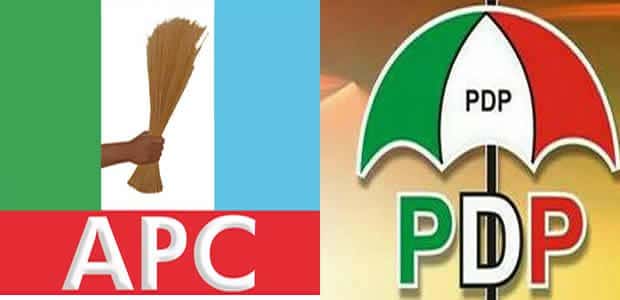 The leader of the Peoples Democratic Party (PDP) in Ondo State, Rasheed Elegbeleye, has alleged that the All Progressives Congress (APC) has planted some individuals within the party to spy on them.
Speaking in a statement personally issued by him on Sunday, Egbeleye stated that he has no intention to reply to those who were making comments on social media, saying he and his supporters were APC agents in PDP.
He argued that his opponents are threatened by his achievements, hence the reason they are meeting up with APC to pull down his political career.
Elegbeleye said, "I don't need to be joining issues with social media politicians than to be focused on my good planning for my people which I have been fulfilling.
"My achievement is what is intimidating my opponents and that is why they can not come out openly and campaign but instead they will rush to Abuja and meet the ruling party (APC) leader to be sponsoring them always against me.
"A person who never won his ward or unit for PDP will come out and call himself a leader on the social media, the people we all know as political harlots in our local government and state.
Speaking further, he explained that the PDP has no candidate for the House of Assembly in Akoko North-East, saying that certain individuals on social media might be saying otherwise.
"They worked against all PDP candidates in 2019 and today they stay in PDP and are finishing the party with the state leader of the party."
Elegbeleye, who lost the House of Assembly primary election, to another chieftain of the party, Olanrewaju Akintola, had approached the Federal High Court to challenge the outcome of the primary.
This article was originally published on Naija News