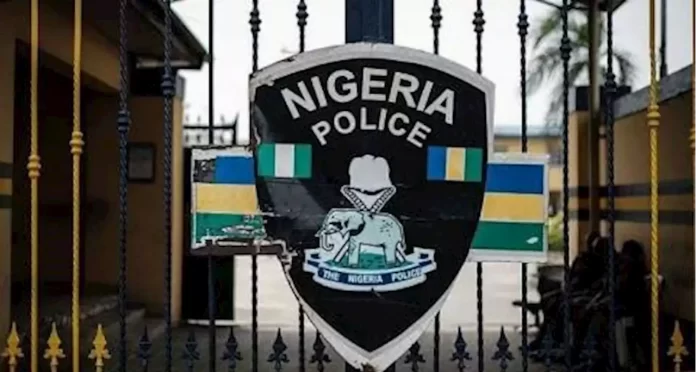 The Osun State command of the Nigeria Police Force confirmed to newsmen that it is currently interrogating one Ismail Adewuyi who was apprehended for possession of human body parts over the weekend.
The 28-year-old suspect, according to a statement by the command's spokeswoman, Yemisi Opalola, was nabbed on Saturday, September 17, 2022, by one Isa Usman, a member of the Nigerian Hunters Association.
Naija News learned from the report that the suspected herbalist was caught at a cemetery by the hunter who thereafter handed him to the police.
The suspect was said to have harvested a woman's head and intestines in the Ede area of the state.
"More details about the suspect would be disclosed to the public when the force is done interrogating the suspect," said Opalola.
Heart Broken Mechanic Commits Suicide After Another Man Impregnates Girlfriend 
A report on Friday revealed how one Chuks Ikenna killed himself after another man impregnated his girlfriend in Niger state.
The incident reportedly occurred on Thursday morning at his residence in the Dwakoro area in the Suleja Local Government Area of the state.
A resident, John Adeleye, told Daily Trust that Ikenna who is an auto mechanic became desolate when he found out that his lover had cheated on him and was pregnant.
He explained that the deceased had jokingly told people he would commit suicide but no one took him seriously.
Ikenna's body was later found with an empty bottle of 'otapiapia' and a suicide note, Naija News reports.
He said; "Chuks found out his lover had cheated on him and was pregnant. He was devastated by the news. There was confusion over who the father was.
"He jokingly told people that he would kill himself because of the incident, but they never took him seriously. An empty bottle of otapiapia was found beside his corpse, as well as a suicide note."
A health worker at the Suleja General Hospital, who confirmed the incident said that his remains had been taken to the morgue.
This article was originally published on Naija News