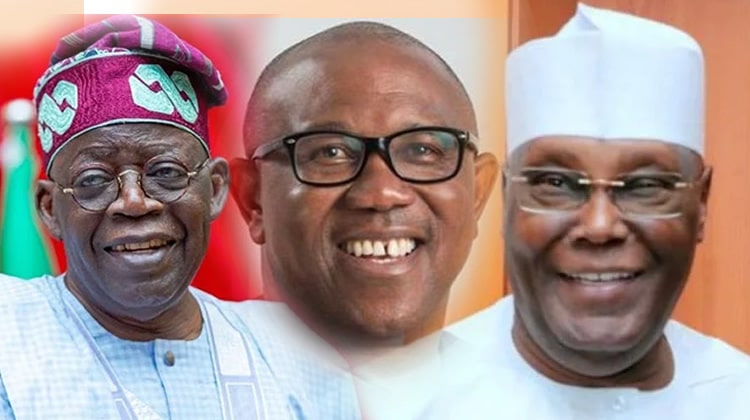 The presidential candidates of the All Progressives Congress (APC), Bola Tinubu, the Peoples Democratic Party (PDP), Atiku Abubakar and the Labour Party (LP), Peter Obi, were on Thursday absent from a Town Hall meeting.
The Town Hall meeting was organised by a political movement under the aegis of New Dream for Grassroots Development in Abuja.
The meeting kicked off in the Federal Capital Territory on Thursday without the major political parties being represented.
The presidential candidates who were absent from the meeting on Thursday did not send representatives.
However, the presidential candidate of the New Nigeria Peoples Party (NNPP), Rabiu Kwankwaso was in attendance as he reeled out his plans for Nigeria.
The Director-General of NDGD, Onwubuya Breakforth, on Thursday noted that the presidential Town Hall meeting was created to assist the electorates in their decision to elect the next president of Nigeria.
He said, "The candidates will address us on various issues but the difference will be on who proves to know how to enthrone a robust productive new Nigeria where all nationalities are neither discriminated nor denied their rights as bonafide citizens.
"We want to know the how rather than the normal rhetoric that is neither pragmatic nor evidential.
"As Nigerians head to the polls, with barely two months to elect a new president along with state governors and legislators, millions of our people are ready with their PVCs.
"However, we are not in support of any candidate but will move towards a candidate who proves to have answers and capabilities to build a new Nigeria."
This article was originally published on Naija News