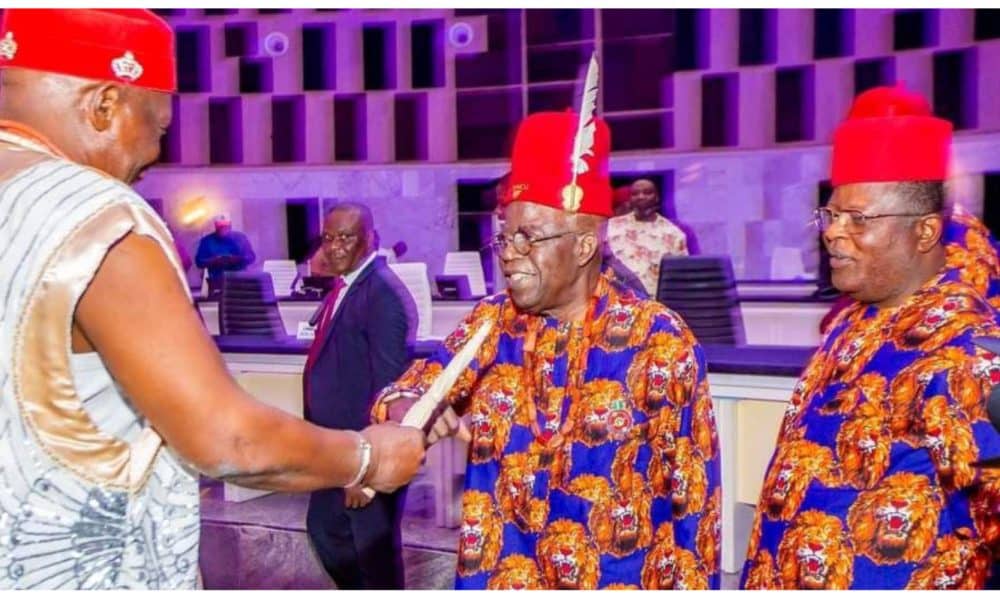 The All Progressives Congress (APC) presidential candidate, Bola Tinubu, has sparked mixed reactions online over his new title.
Naija News reports that the former Governor of Lagos State on Thursday, November 24, 2022, was conferred with a chieftaincy title in Ebonyi State.
The latest development was made known by Bashir Ahmed, the Special Assistant on Digital Communications to the President, in a post shared on Twitter.
According to Ahmed, Tinubu was conferred with the 'Dike Di Ora Nma I' of Ebonyi State and he also shared a photo of the APC flagbearer donning a traditional outfit.
He wrote: "Meet the Dike Di Ora Nma I of Ebonyi State, Asiwaju Bola Ahmed Tinubu"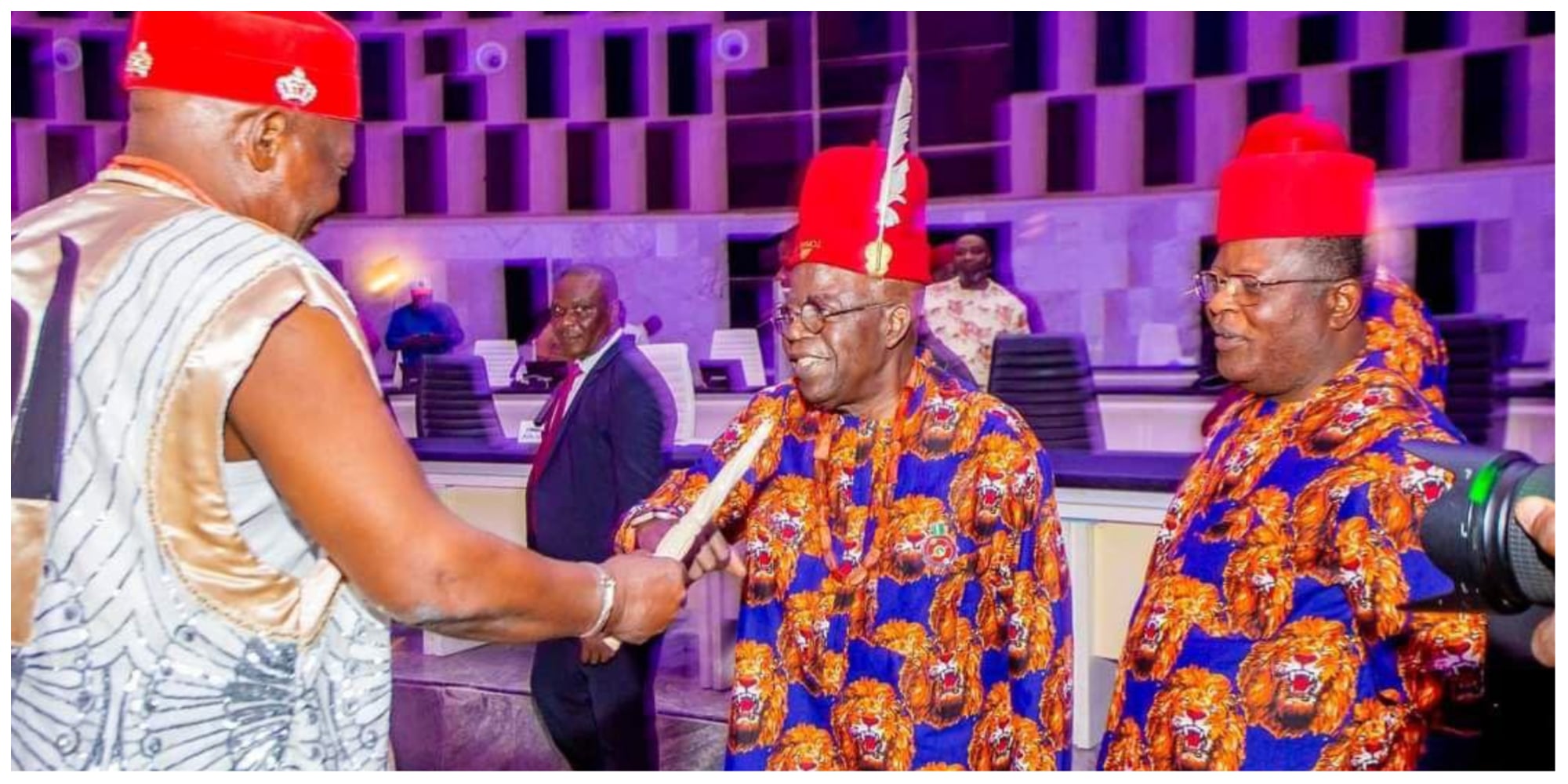 This sparked mixed reactions from many Nigerians, while some applauded Tinube over the new title others slammed him.
@EmmanuellAgada wrote: "Men are showing up for Tinubu because he has made men all over the country. Which is why is going to win in 2023. If God lifts you up try and bring Men up. I pray he continues with the good foundation Buhari is laying
@SureGT wrote: "I humbly welcome, our new IPOB member. So now Peter Obi shouldn't be only one been addressed as IPOB, BAT just joined."
@mayor_afrika wrote: "Not my own Ebonyi. I reject this for my people we're not known for drugs. On behalf of my people we reject this, only thief come at night"
@Dr_bettachris wrote: "Igwe, you will reign in your house, Nigeria is beyond"
@OnyiaOlisaemeka wrote: "Who dash onowu's red cap, Igbo's don too suffer chai"
@Done_Akkin wrote: "My incoming president Okechukwu Tinubu God bless you"
@Combz_3 wrote: "But you will condemn IPOB and later get to wear their attire, wisdom is far from you guys."
@Dennismart_one wrote: "This is how you guys packaged Buhari. God who did we offend? Even though even though you feed from post like this, even though"
This article was originally published on Naija News